Window Tinting Perth is a truly effective way of reducing energy costs in your home or business premises. 49% of heat from a home can be lost through a window that is not tinted and 87% of solar heat is gained through your windows.

Decorative Films are a broad range of films normally described as "frosting" they are useful in providing privacy during the day time and night time and they also allow the natural light to come in, however they do not stop very much heat unlike Window Tinting.

Car wrapping is the inexpensive way of giving your car a new fresh look whilst maintaining it's resale value. There are countless colour options to choose from not to mention washing your car just became easy, simply wash, wipe and the vinyl wrap looks amazing!!
Why spray paint your car when you can Car Wrap it instead?
Breathe new life into the appearance of your car by simply changing the colour with car wrapping. Whether you're looking to just update the colour of your car, give it a custom look or add a touch of flare with a printed design, Star Tint are the best to see here in Perth.
What is Car Wrap?
Car wrapping is applying large sheets of vinyl print to your car, giving it a totally fresh new look. There are a large range of colour or styles, leather, carbon fiber, gloss or matt just to name a few.
The vinyl completely covers the paintwork, protecting it from stone chips and minor abrasions which come from general wear and tear. If any section of the car does become damaged for any reason, the vinly can be easily repaired or replaced. Another advantage to car wrapping is when you're looking to sell your car the vinyl can also be removed and does not leave any sticky residue.
Colours, Styles and Print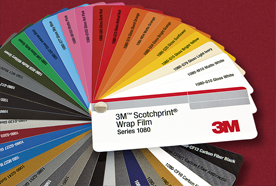 There are so many colours and styles to choose from or you can even have your own print created and applied to the vinyl itself. Vinyl car wraps allow you to create different and unique effects not easily achieved through re-spraying. Everything from 3D carbon fibre film to chrome or even matt black, the possibilities are endless.
Here are some styles just to name a few:
Chrome
Carbon Fibre
Leather